For various reasons, computers don't get much a look in from Future Past and when they do, they're usually along the lines of the HAL 9000. But we're not talking about huge electronic brains with delusions of godhood here. We mean the sort of computers that people would be dealing with in their everyday lives to work, to play, and (all together now!) balance their cheque books. These sort of computers are remarkably rare in Future Past, but they are not unknown.

In most predictions of the future, computers are powerful, mysterious machines with rather vaguely defined functions – and we mean in serious predictions as well as in the sci-fi pulps. The general idea is that computers are things which must be tended by a priesthood of technicians who feed them questions and interpret the answers for the masses like some technocratic cult of Delphi. The idea that ordinary people could sit down at their desks and use a keyboard to communicate directly with the cybernetic Presence was regarded as impractical, if not a bit unseemly.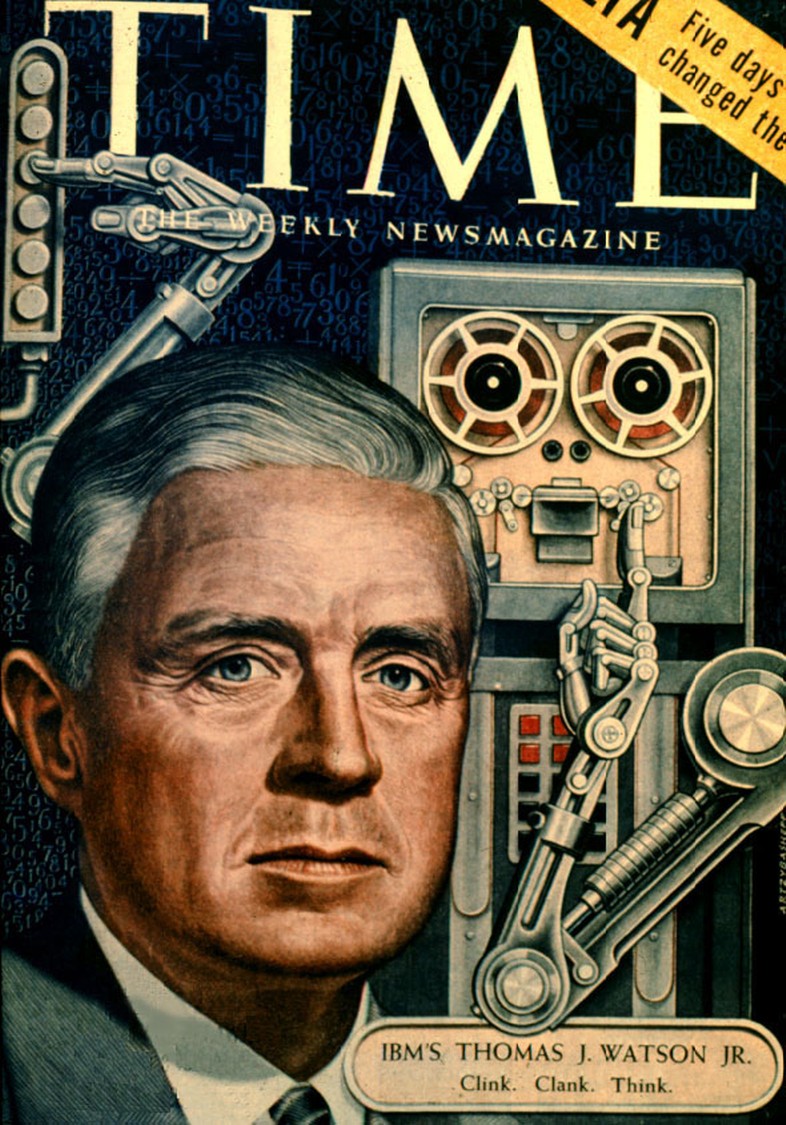 Alarming, but unhelpful.Still, from time to time some authors did come close to the mark. Isaac Asimov's Multivac short stories revolved around a stereotypical electronic brain as conceived in the 1950s. It was gigantic to the point of making a first generation IBM look like an iPad in comparison; omnipotent, omniscient, and... You get the idea.

The difference with Multivac is that it wasn't tended by scientists via some monolithic control panel with a monitor screen the size of a Jumbotron, but instead had terminals spread all over the world in homes, bars, offices, and street corners where people could type in their questions and get suitably pompous, enigmatic replies. In between running the planet and evolving into a suitably tame secular version of God it would even take time out to thrash you at three dimensional chess, if you were suitably masochistic.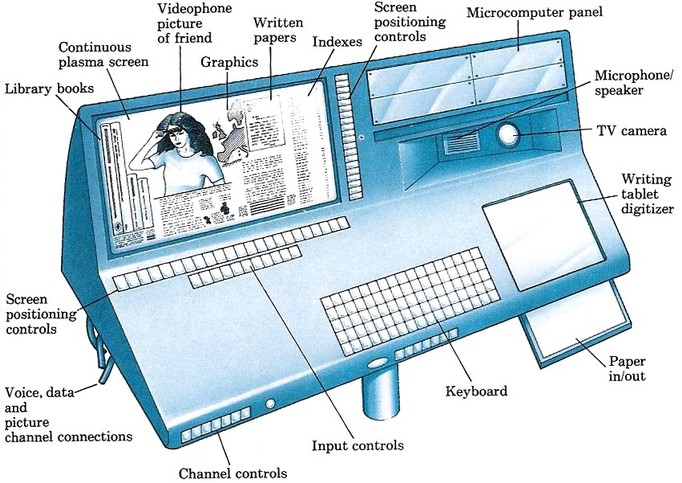 A 1978 version of a personal computer circa 2000 AD.


Aside from having a load of remote terminals, though, Multivac was still just a God machine that had to field questions from the congregation. For a much closer pass between the future and Future Past we must turn to Murray Leinster and his 1946 short story "A Logic Named Joe."

This comic tale, written in aggravating dialect style, revolves around machines known as "logics," which look like televisions, except they had keyboards. It was a miracle of 1974 that could not only act as a television, but also as a videophone. In addition, it could keep books, record contracts, serve as a filing system and (all together now!) balance your cheque book. It also hooked up over the phone lines to huge electronic "tanks" filled with "data plates" that allowed you pull up the news, check the weather reports, or to type any question you like into a logic and back came the answer. That's a pretty close pass at "PC," "server," and "Google" for the form.

The fun comes in when one day in August the logics started giving out information that people would rather not be given. That's a pretty close pass, too.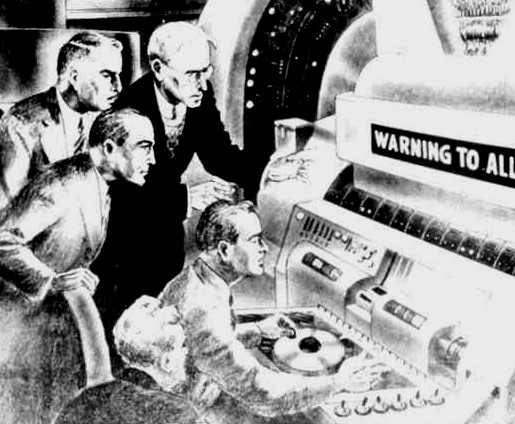 But for the all-time record for accurate prediction one must once again turn to Douglas Adams and The Hitchhiker's Guide to the Galaxy for the most spot on prediction with his creation of Eddie the Shipboard Computer -- a PC that was so enthusiastic, so ingratiating, so unrelentingly user-friendly that you couldn't check your e-mail on it without having an intense urge to re-programme it with a very large axe.